Pumpkin Spice & Everything Nice: 8 Pumpkin Products to Spice Up Your Fall
Autumn means falling leaves, cozy sweaters, apples and mulled cider. But mostly...
Autumn means pumpkin everything!
As soon as August passes and September rolls around, you can almost guarantee that anything and everything pumpkin will be in stores, heralding the most wonderful time of the year: spooky season. To help you and your clients get geared up for all things autumn and spooky season, we have chosen eight products to get you into the mood.
1. Fall Pumpkin Pie Coffee & Tumbler Set
We would be doing a disservice to the pumpkin spice latte community if we didn't include at least one pumpkin spice flavored coffee product on this list. Not only do you get the deliciously flavored coffee, but you'll also get a tumbler and some delicious chocolate to pamper yourself.
2. Jack 'O Lantern Faces
Beistle's Halloween decorations are iconic! So much so that they are starting to reprint their most popular Halloween decorations. These faces are an adorable addition to any themed goodie basket or bag.
3. Pumpkin Spice Latte Lip Balm
Refresh your lips with this popular drink - in lip balm form! Tasting just like a pumpkin spice latte and encased in a gorgeous metal pot to make you excited to pull it out of your bag again and again.
4. World's Largest Pumpkin Patch
Are you looking for a way to give your clients an actual pumpkin but worried about shipping or lugging around a whole pumpkin? Then this gigantic pumpkin patch is perfect for you! Just add sun and water, and soon you'll have your very own home-grown pumpkins!


5. Pumpkin Spice Caramel Apple with White Belgian Chocolate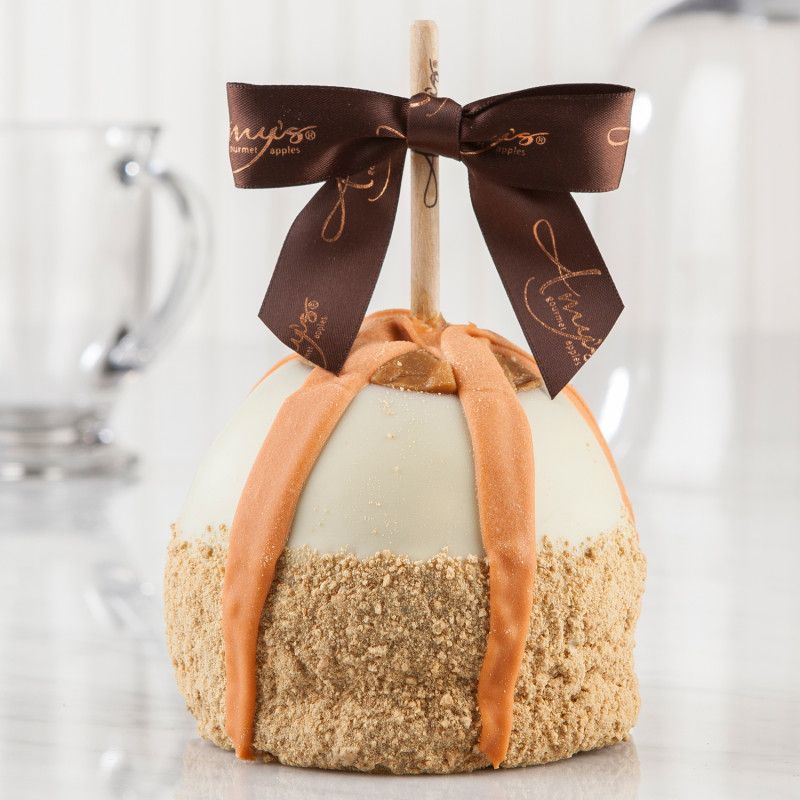 Oh man, did they combine two of fall's best flavors into one: caramel apples and pumpkin spice! Dipped in white Belgian chocolate, this dessert is super decadent and will help satisfy your sweet tooth.
6. Reflective Halloween Pumpkin Tote Bag
Keep the little ones safe when trick-or-treating this Halloween with this reflective tote bag! They're pretty big, too, meaning you can stuff so much candy in it that you'll have it until spring at least.
7. Harper Wrapped Leather Candle

Fill your home or office with the smell of fall with this gorgeous, leather-wrapped candle in pumpkin spice! This candle will definitely have you wishing for those rainy, cozy fall days.
8. Rubber Punky the Pumpkin Duck
This little guy loves pumpkins just as much as we do! Dressed up and ready to go for fall, he's the perfect little guy to help you get into the fall spirit!
What is your favorite way to enjoy a pumpkin? Tell us in the comments below! Any of these give you the warm fall fuzzies? Or are you looking for something else to bring the autumn flair to your clients? Give us a call!
---